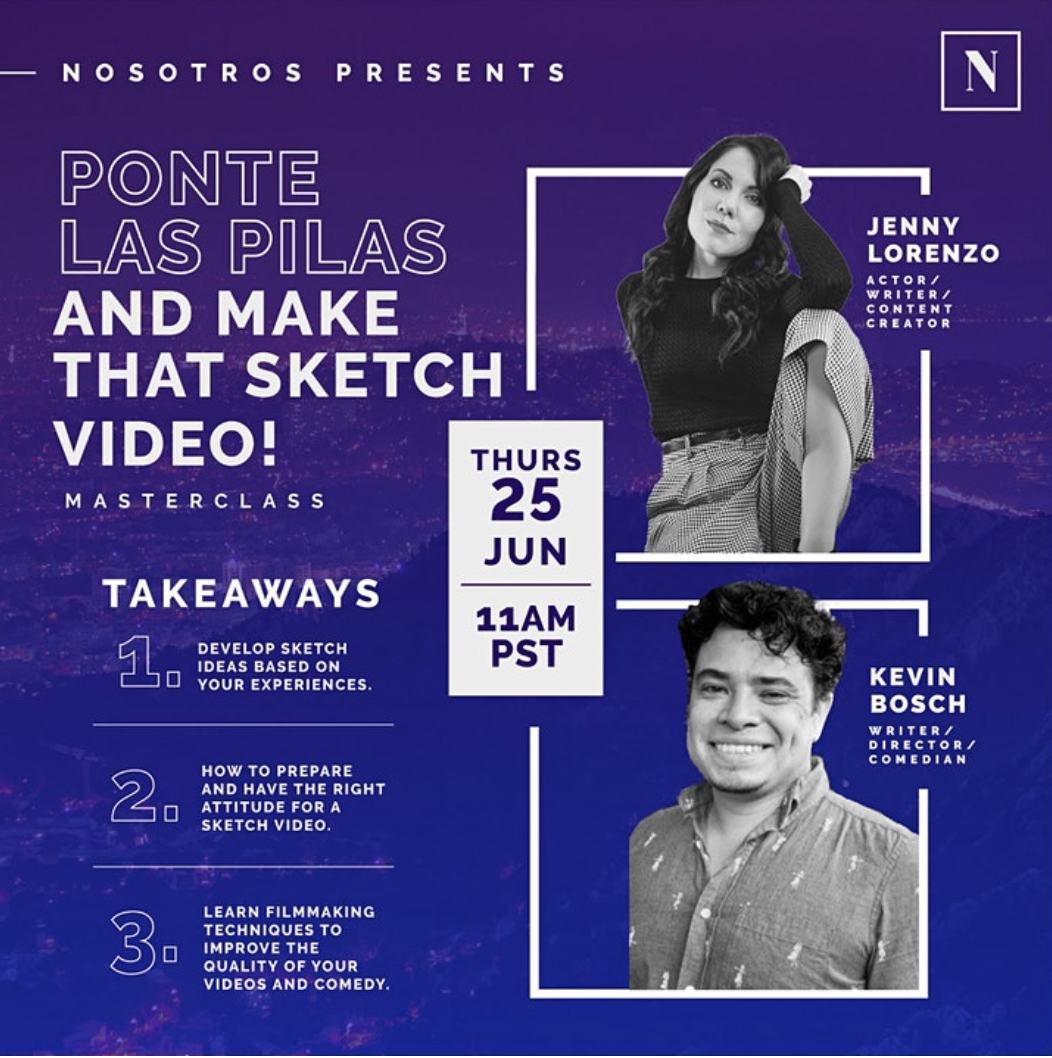 In partnership with NBCUniTips, the Nosotros Masterclass Series is offered to exclusively to our Annual Contributing Members free of charge.
The classes are designed to prepare our members for the challenging entertainment industry and to encourage them to approach their careers as artists with a solid business perspective. The classes are hosted at NBC Studios in Burbank, CA and range in various topics in the entertainment and business industry.
To take full advantage of the Nosotros Masterclass Series and take your career to the next level. Get a years worth of Masterclass series for the price of two – become an Annual Contributing Member today!