Best Monologue Performance Nominees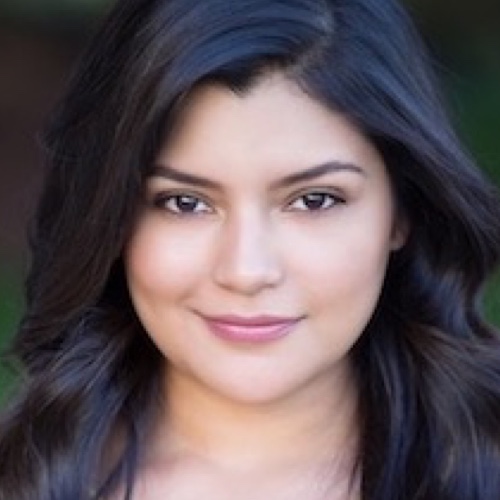 Hope for the Future
Angel Iréne Guadalupe
¡Hola mi gente! Angel is an an actor, writer, and student of the world. She is originally from Oakland, CA, but after living in LA for over 10 years, she feels like she can officially call this her home too. She moved across the state to study Film & TV Production at LMU with the goal of becoming a representative for the Latinx community by way of the Film/TV & Literary industries. Her continued intention as a Creative is to be a part of stories that uplift and amplify voices, particularly from women of color, that have largely gone unheard—to be a part of stories that highlight the nuances in our various experiences in this country and beyond.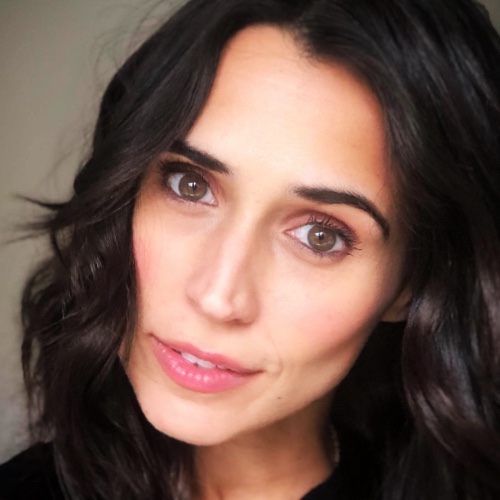 Evelyn Torres at ICU
Brittany Benjamin
Brittany Benjamin has been performing on stage and screen as far back as Mrs. Schaefer's first grade play. She has been a professional actor and singer for many years. Her most recent work includes acting in and directing her own short films, as well as many independent film and television projects, modeling, and voice over world wide. As of late she has been writing screenplays and she is currently working on a feature film script. She resides in the midwest with her lovely husband and four kids. She is biased but believes they are incredible people and she is wildly lucky to have them in her life. Brittany has a Bachelor of Arts in Theatre and has been a student of many great teachers over the years, but she credits much of her noble strive for authenticity in acting performance to the school of life. You can view a nauseating number of photos of her, and links to more work at her website www.brittanybenjamin.com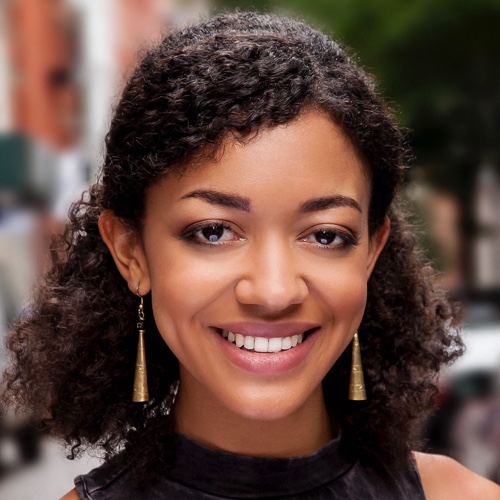 Net Queen
Cindy De La Cruz
Afro- Dominicana, Bronx Bred. Recent credits include: Off Broadway: The Siblings Play ( Rattlestick Playwrights Theater); The Niceties (Geva Theatre); DreamHou$e (ArsNova); Storm Still (Sheen Center); Our Town (Olney Theater Center); Hop ThA A (Drama League/ Asolo Repertory Theatre);Stupid Fucking Bird (Arden Theater & Urbanite Theatre); Joe Turners Come and Gone (American Stage); Dearly Departed (WestCoast Black Theatre Troupe); Dividing the Estate (Florida Repertory ) TV: The Village (NBC); Blue Bloods (CBS). Film: Kilroy Was Here (Dir. Kevin Smith); What Doesn't Float ( Dir. Luca Balser) Www. Cindy-DeLaCruz.com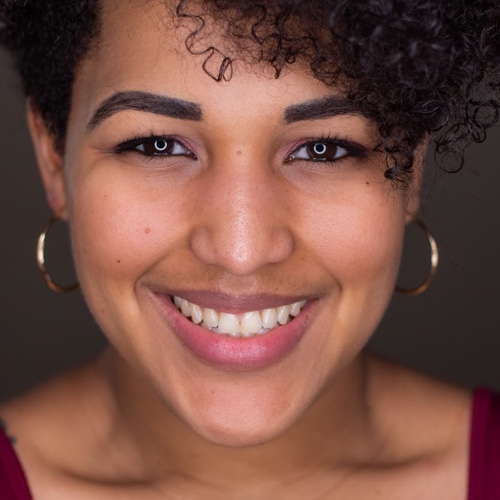 The Practicality of Oneness
Dolores Pereira
Dolores Avery is a proud Afro Latinx Actress based in New York. She got her BFA in Acting from Syracuse University and has also completed 2 years at Maggie Flanigan Studio this past July, where she studied Meisner Acting Technique. She was just seen in a virtual play at Philadelphia Theater Company called The Days of Re-Creation. NYC Theater credits include In The Same Space (Dixon Place), Good Friday (The Flea), Orphans and Outsiders (John Cullum Theatre), Ms Estrada (Q Brothers). BLM! (She/Her)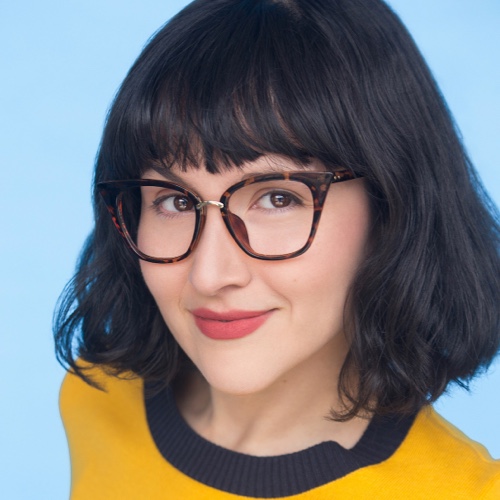 Not All Tamales Look The Same
Jacqueline Guillen
Jacqueline is a Matamoros, Mexico native and a New York City based actor. She spent her childhood commuting back and forth from border towns Matamoros and Brownsville, Texas, where she eventually moved with her mom and siblings. Growing up as a dual citizen in border towns, she always felt like she was living a double life – like a superhero, her powers: to be fully bilingual & bicultural. Upon moving to the Rio Grande Valley, Jacqui was able to delve into more artistic endeavors, allowing her to eventually discover her love for Theater. She received her BFA in Acting from Texas State University and studied with The Royal Shakespeare Company in Stratford Upon Avon, UK, before relocating to Brooklyn, where she currently resides with her fiancé and puppy child Ramona. She has been in numerous commercials, radio spots, theatrical productions, and TV shows such as Orange is the New Black, Blue Bloods, Bull, and most recently, Search Party. Jacqui was last seen at The Roundabout in NYC for the world premiere of Hilary Bettis', "72 Miles to Go…" directed by Jo Bonney. She is currently working on the self-produced sketch comedy show, heCHas en Mexico, with fellow Mexicanas Georgina Escobar and Valeria Avina. She is a classically trained flautist, though no longer holds Lizzo status skills, a clown, a ukulele enthusiast, and a craftswoman, currently working on getting her jewelry business up and running…not really, but she is now a proud owner of a lot of clay earrings.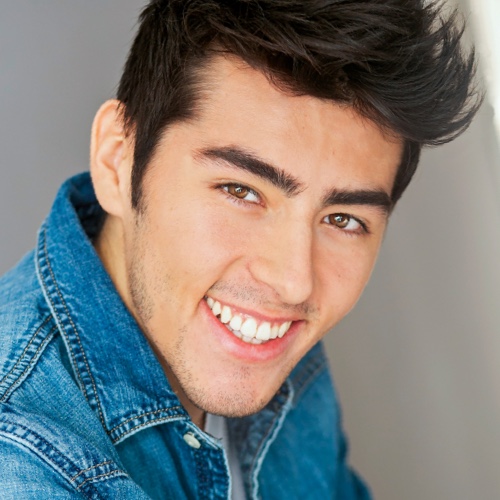 Los Tecolotes del Norte
Juan Paulo Munevar
Juan is a working Colombian-American actor, filmmaker, and multimedia designer originally from Miami, Florida where he studied Advertising with a Film Certificate at Florida International University.
He volunteers with the Nosotros creative team and aims to help the organization promote its vital mission to raise the LatinX voice in the entertainment industry.
As a DACA recipient, Juan is no stranger to adversity and hard work. He is a strong advocate for civil and immigrant rights and his experiences have inspired him to use his skills as an artist to bring about a better narrative of the LatinX community in the United States. He hopes to tell dignified stories and help give a voice to those who don't have one.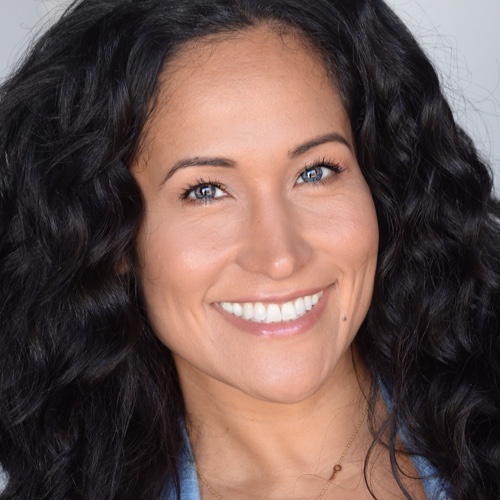 In Your Hands
Lisa Marie
Lisa is an actor, dancer and fitness instructor. She is founder of Fly Girl, LLC- a dance fitness education program focused on street dance culture. She has traveled to over 45 countries and loves teaching kids. Lisa Marie also loves writing her own sketches and doing bad impersonations of famous female celebrities.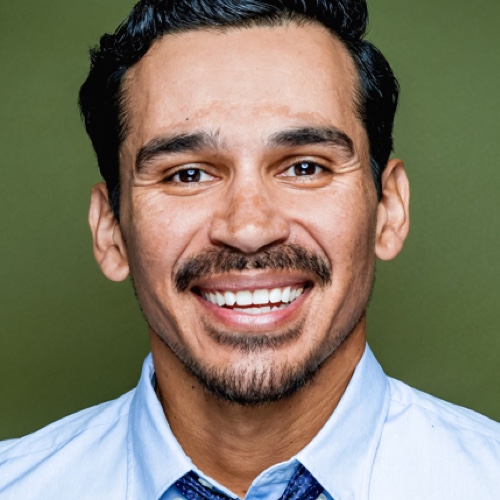 One Old Pissed Off Mexican
Michael Martinez
Michael has been acting ever since he was honorably discharged from his duty in the United States Coast Guard. He has been fortunate enough to be part of shows like Netflix's "Hollywood" & Latino AT&T commercials. He is just getting started and ready for the challenges.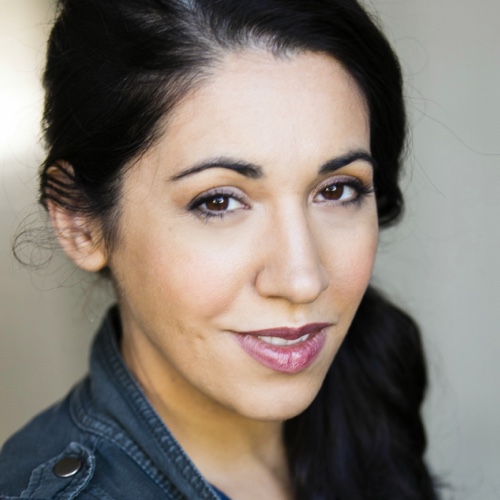 The Line
Nelinda Palomino
Nelinda grew up in the small beach town of Bradenton, Florida and moved to LA where she was accepted into the USC School of Cinematic Arts. A classically trained actress, Nelinda studied at the Royal Conservatoire of Scotland and even performed on Shakespeare's Globe stage. She has trained at UCBLA and Nerdist School and has performed improv with her group CATBATH! at pretty much every venue this town has to offer. She spent several months writing for the CBS Diversity Showcase. And was one of the first participants in the Whohaha Creator's Lab where she developed her podcast Historical Hookups.

Currently, you can see Nelinda on The Ruby stage with her sketch team The Burbs. Also watch her in the sci-fi series, Dark/Web, streaming now on Amazon. And hear her as as Alexandria "Red" Dutton in the mystery comedy podcast, Arden.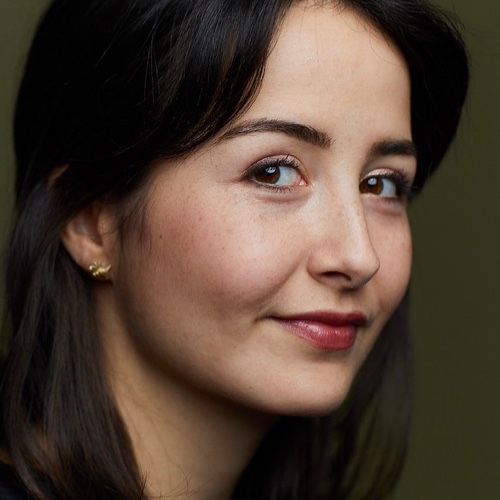 Yo Soy Awesome
Nerea Duhart
Nerea was born in Mexico City and lived internationally at a young age. She is now based in Los Angeles. Known for playing strong-willed, coming-of-age women, her screen debut was in the independent film 'Astraea'. Having attended an acting conservatory in New York City, she has since went on to perform immersive theatre in both NYC & LA.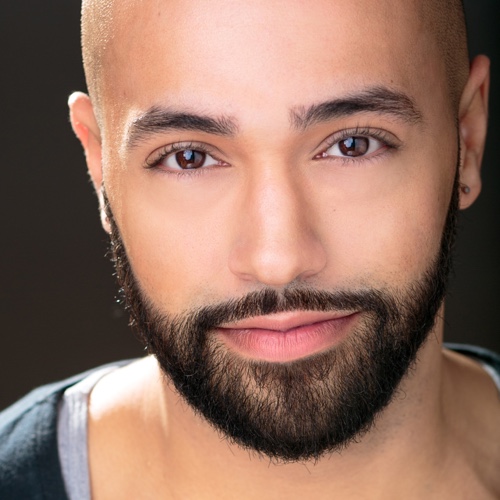 Brown Billboards
Pierre Jean Gonzalez
Pierre is a New York-based actor, singer, and dancer hailing from the Bronx, NY. TV/FILM: "Gotham", "NCIS: NOLA", "Elementary", "The Detour", and soon to be "Barrio Boy". BROADWAY NATIONAL TOUR: Alexander Hamilton; Hamilton. REGIONAL THEATER: Macedonio Guerra, The Elaborate Entrance of Chad Deity; Usnavi, In The Heights; Cassio, Othello; Javier, House of Ramon Iglesias. LONDON THEATER: Oberon/Theseus, The Globe's A Midsummer Nights Dream. Pierre received his BFA Acting Conservatory from Mason Gross School of the Arts at Rugters University. Recently, Pierre launched his own production company called Dominican Productions and has already produced and directed several short films.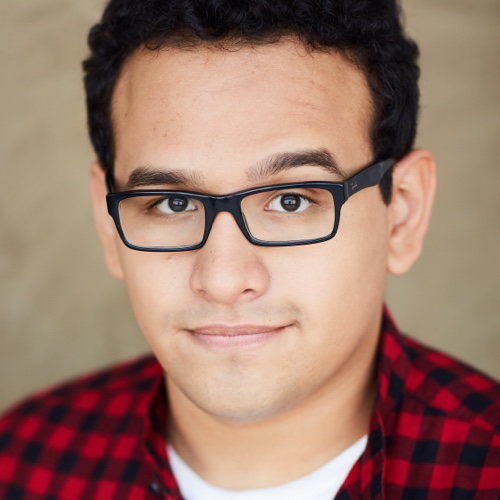 The Devil Wears Nada
Ryan Bravo
Ryan is a Mexican-American actor & filmmaker. A native Angeleno, he was born in East L.A. but raised in Mexico City for the early part of his life. Being bilingual and growing up in both the U.S and Mexico, he learned about his Mexican culture from two different worlds. At a very young age his grandmother instilled in him the importance of walking in people's shoes, and that to succeed in life you need "Ganas". (The Desire)
The son to two former illegal immigrants he understood that in his life, adversity would always be overcome through hard work and a sharp mind. After being the first in his family to graduate from University with a Bachelors in Broadcast journalism from CSULA, he decided to pursue his childhood dream of acting and took any class he could sign up for. From improv, accent training to acting technique, you can always find him in a classroom.
His goal is to change the outdated image of Latin men in both the media and the world by showing the hidden side that men have to offer through his performances and projects. He hopes that his work can inspire both LatinX and non-LatinX film makers to walk in each other's shoes and create a more unified story for the future.